6 Signs of Septic System Failure
CALL FOR SEPTIC PUMPING IN VANCE & SURROUNDING AREAS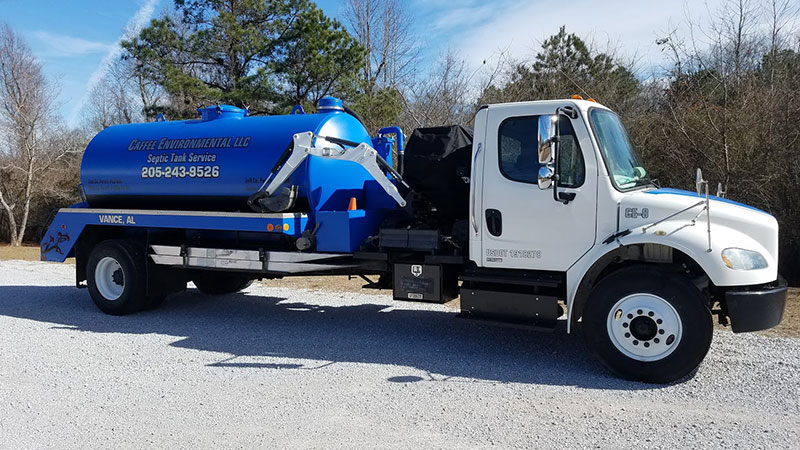 Here are six signs that its time to call Caffee Environmental LLC for routine pumping of your septic system:
Tests indicate the presence of bacteria in your well water.
Your sinks, tubs, toilets and washing machine are slow to drain.
You're dealing with a plumbing backup.
You hear gurgling sounds in your pipes and drains.
You smell unpleasant sewage odors in your yard or home.
You encounter sewage puddles, wet spots or unusually green grass around the septic system or drainage area.
Caffee Environmental is the family owned local's choice for septic system pumping.
Don't wait until the neighbors notice the smell! Call us at (205) 243-9526 for septic system service in the Vance & surrounding areas.